As a small-town girl who fell in love with the "big city" half a lifetime ago, nearly every corner of the metro area has been home at some point. During my wandering days, it felt a bit like I was on a mission to collect map pins. It became a passion get to know each pocket through curiosity, connection and hyper-local adventures. Our city is so unique, with every neighborhood offering a different local vibe, and there is a lot of comfort in knowing that each pocket feels a little like its own small town – one that leaves you with either a sense of belonging or longing for something different.
After years of exploration, my family landed our forever digs in Multnomah Village in Southwest Portland. I've since been on the lookout for ways to infuse and inspire for the greater good of our neighborhood, schools, and district that is made up of small business owners with big dreams. The feeling of being "local" is one I am forever grateful for and hope for anyone I cross paths with wherever that may be.
For many of us in the real estate industry, helping others feel at home and community building are deeply connected. About 5 years ago, I chose to go deeper in becoming an area expert and not chase every piece of business all over town. I was able to double my business in three quarters of the time, become an expert and household name in my hyper-local region, and develop life-long authentic connections. My practice is made up of mostly repeat and referral clients within 10 minutes of my home – you might even call it accidental sustainability. 
Good things are best when shared, so I went to work creating a space for other talented real estate pros who are brand ambassadors for their own communities. The Local Collective, a one-of-a-kind concept that delivers the systems and collaboration that a team offers without the hierarchy and crazy splits. After two decades of studying and poking holes in every opportunity available to folks in my industry, I've curated an experience for agents who love to work independently, yet want to elevate their practice through plug and play systems, beautiful branding, and access to a network of other high-quality agents. All of this while helping my fellow hard-working colleagues hold on to more of their earnings.
When not serving my own clients, you will find me nerding out in "creator mode," sourcing beautiful marketing collateral to be shared with the collective, collaborating with other industry thought leaders, coaching and cheerleading fellow agents, and coordinating events for our community of clients and raving fans. It's been so much fun to see that vision come to life, and I'm stoked to launch it alongside the dynamic offerings of The Real Brokerage, the firm that I brought to Oregon as part of the greater vision in May of 2021. You can find the story on that the once in a lifetime opportunity here. 
It's been many years of nurturing a vision, watching it grow, evolve, and embracing everything that comes with the metamorphosis. There were many times that it got ugly, sort of like when the caterpillar literally digests itself and turns into soup. For much of the journey I wanted to stay curled up in my cocoon, safely camouflaged and hidden from the uncertainties of the outside world until it felt just right. What finally emerged though is magical, beautiful, and so ready to fly!
If you are an agent looking to unlock your full potential, ignite your inner spark, and undergo your own beautiful transformation, let's connect!
If you are an entrepreneur with your own vision in real estate or otherwise, I love helping to execute or act as a sounding board.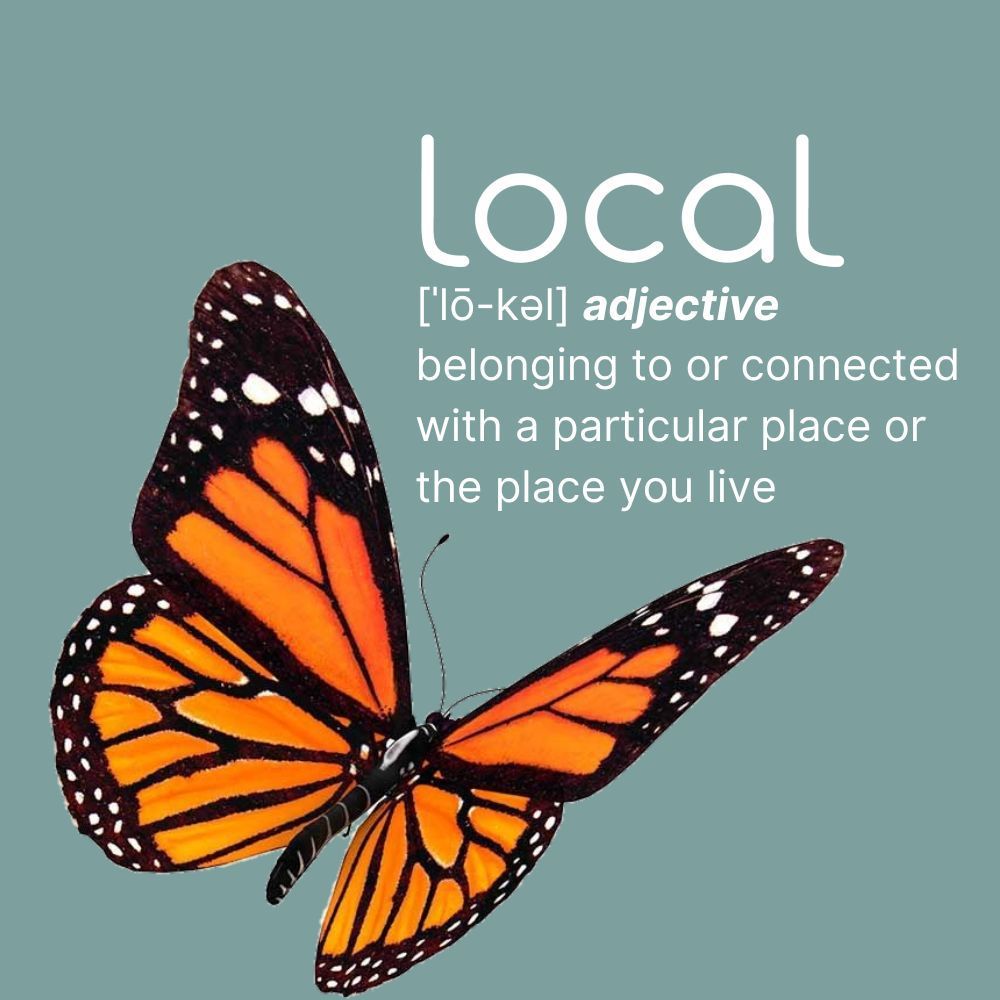 sign up for local vibes newsletter
Easter in Portland, Local Real Estate, Portland Real Estate, Multnomah Village Real Estate, Local Realtor, Portland Realtor, Multnomah Village Realtor, Portland homes for sale, Multnomah Village homes for sale, Southwest portland, Erin Primrose, Portland Easter, Portland homes for sale, Real estate in Portland, Portland real estate agents, Portland real estate listings, Homes for sale in Portland Oregon, Portland luxury homes, Portland condos for sale, Portland neighborhoods, Portland real estate market, Adult easter egg hunt.